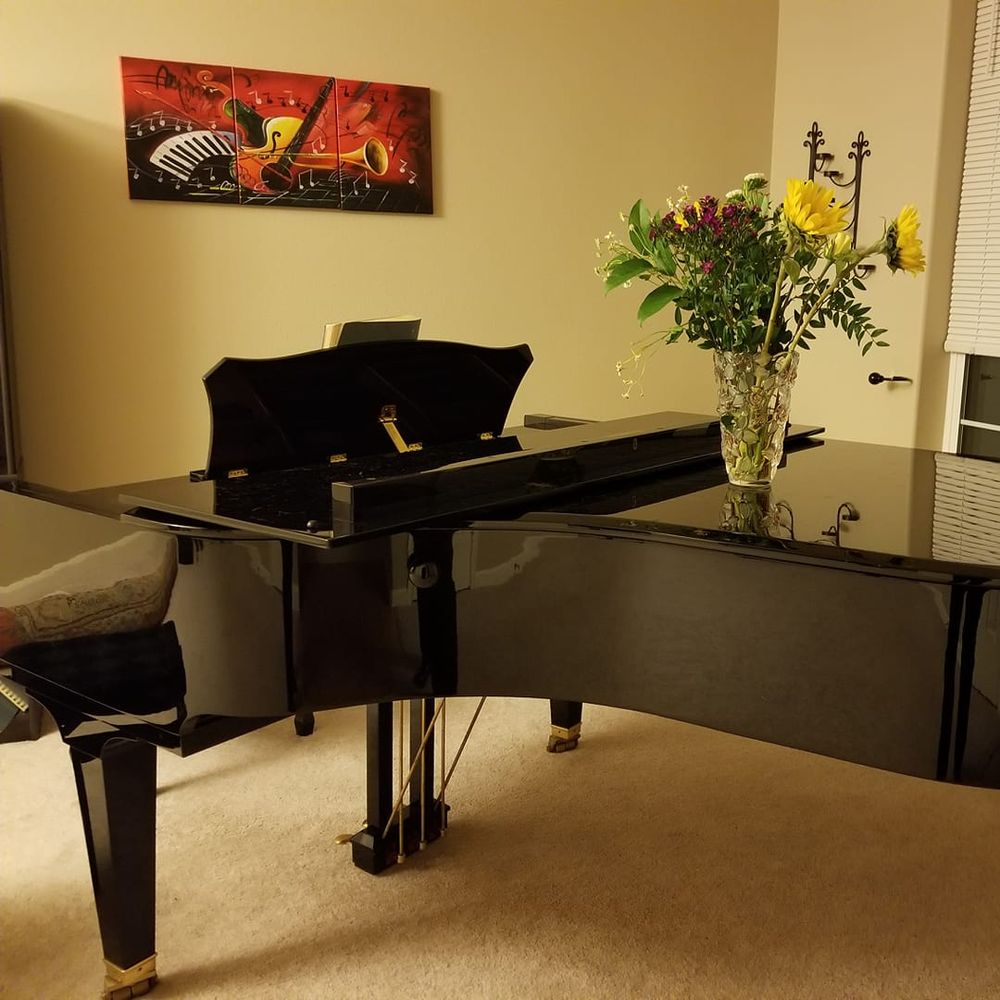 Learn Piano With Mahroo
Over the past 20 years or more of teaching piano to both adults and kids, I come to realize one of the most important characteristic of a good teacher besides having the knowledge to teach the material, is how he/she connects with the students. How to know what the student needs and be able to adjust the teaching method based on that. There are so many methods out there from Suzuki to Faber to Traditional classical training. These methods are there to make teaching and learning easier. 
As Dr. Suzuki said "Every Child Can." I really believe every person can learn music. We just have to find the right way. 
With that said here are some information about what I offer in my studio.
- I offer teaching variety of methods. 
- Lessons are 30, 45 or 60 minutes long, once a week.
- Online lessons and coaching sessions are available.
- Lessons are term based. Each term is 3 months with 10 lessons included. 
- For more information about the lessons, feel free to contact me and I will be glad to answer any questions.